Embarcadero MVP Jens Fudge on FlexCel
TMS FlexCel is one of our flagship products, with well over 20 years of development going into it and meanwhile supporting the near entire Microsoft Excel feature set and as development tools Delphi, C++Builder and .NET via C#, VB.NET or .. actually any Windows language that can use DLL's via TMS FlexCel DLL. 
While FlexCel can be used to read and write .XLS and .XLSX files extremely fast, on-the-fly and most importantly, without the need to have Microsoft Excel installed, it can actually also being used as a reporting tool where it generates Excel, PDF, HTML, SVG, Image files… with  report templates defined in an Excel file and possibly also data coming from an Excel file.
Today, we bring you a fantastic opportunity to discover how Jens Fudge, Embarcadero MVP in Denmark, frequent speaker at Delphi conferences uses FlexCel. Jens is not only Delphi expert, he was also Paralympic Champion Archery and still heavily involved with archery and training top sportspeople. And that's not all, Jens runs his own Delphi development consulting company and published in 2020 also a book "Choose to be a Winner" about adopting a winning mindset for sports people but equally applicable to anyone wanting to get more out of life.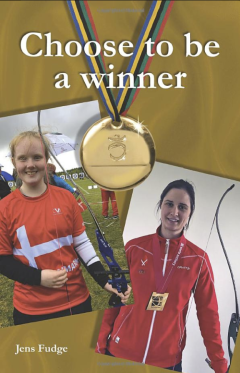 See in this video how Jens Fudge created score cards as reports from archery competition results using FlexCel:
If you feel like discovering more of the power of FlexCel, Jens informed us that he was involved in setting up a one hour webinar for the Danish Delphi user group in March. So, stay tuned, as soon as we have the final information on this webinar, we'll inform so you can also register and attend this webinar!